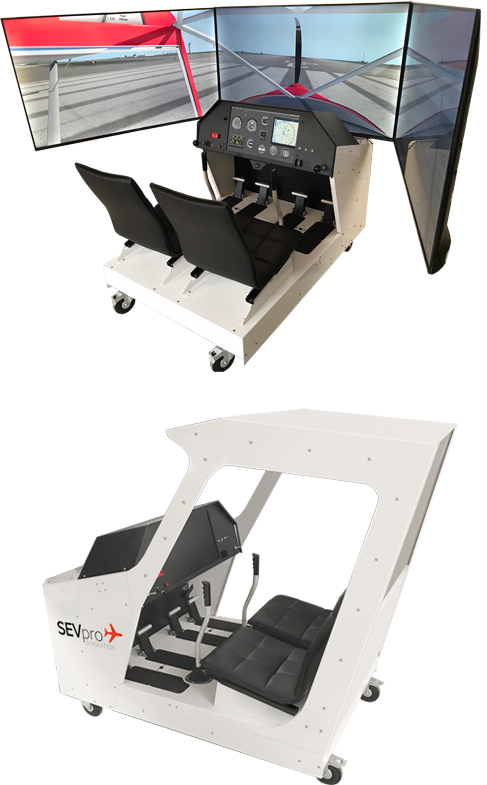 The SEVpro-10 is a training system intended for VLA /LSA operators.
The quality of its display, its remote instructor position and its ease of use make it a versatile tool both for training and for developing the activity of the company or club.
Available with the 3 axes, pendulum, high performance and a "simple" or digital analog cockpit.

Single or two seats,
Photorealistic landscapes,
Tailored cockpit,
High quality flight model,
Teaching scenarios,
Aerial work (aerial spaying, banner towing),
Parachute emergency procedure,
Mobile system on wheels.
Configurable cockpit
The instrument panel can display different avionics:



Visual system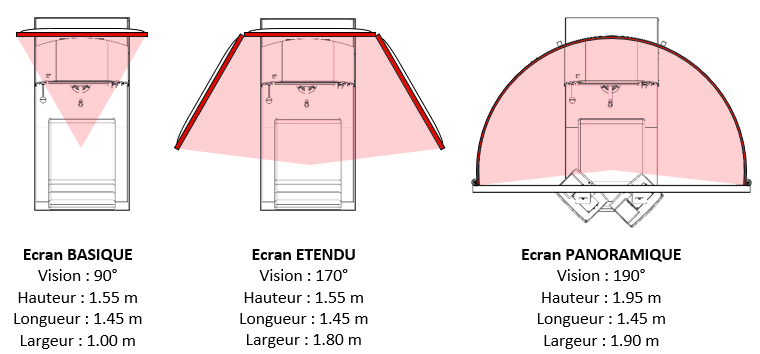 1 to 3 digital screen,
Panoramic curved screen,
Photorealistic VFR landscape,
Your specific airfield.