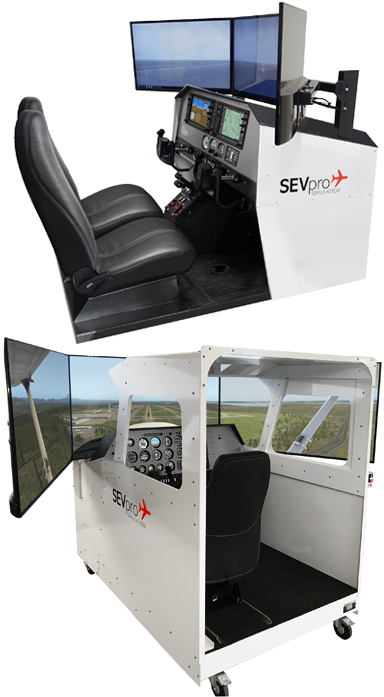 l
SEVpro-30 is a configurable training system intended for flying clubs and training centers.
The quality of its display, its remote instructor position and its ease of use make it a versatile tool for club training and promotion.

Single or two seats,
Control stick or yoke,
Reconfigurable avionics,
High quality flight models,
Photorealistic landscapes,
VFR / IFR / Night VFR
Interactive training scenarios,
Easy to transport.
Cockpit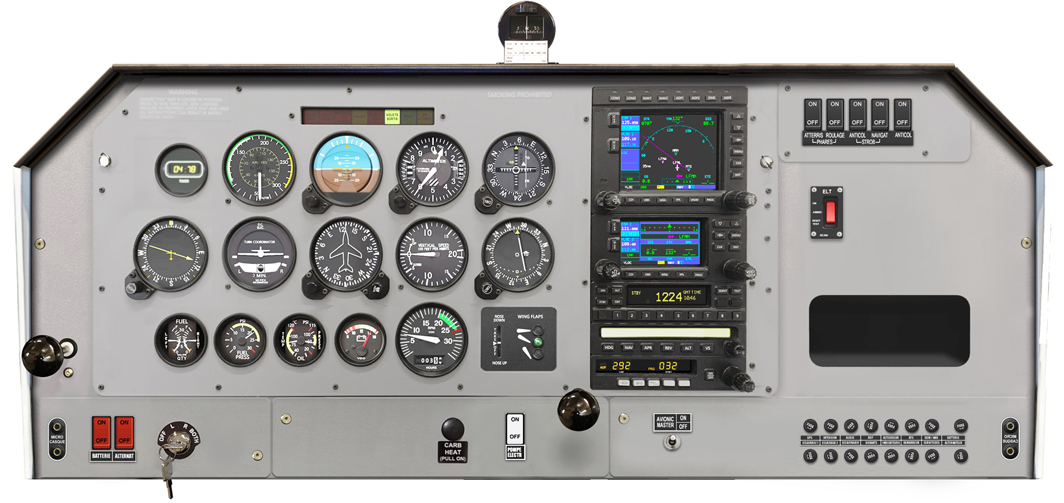 The SEV-30 avionics are customizable and interchangeable. Thus, the same simulator can represent different cockpits, analog or digitals.

SEV-30 can be equipped with a set of digital screens (from 1 to 5 as needed) or a panoramic curved screen onto which the image is video-projected.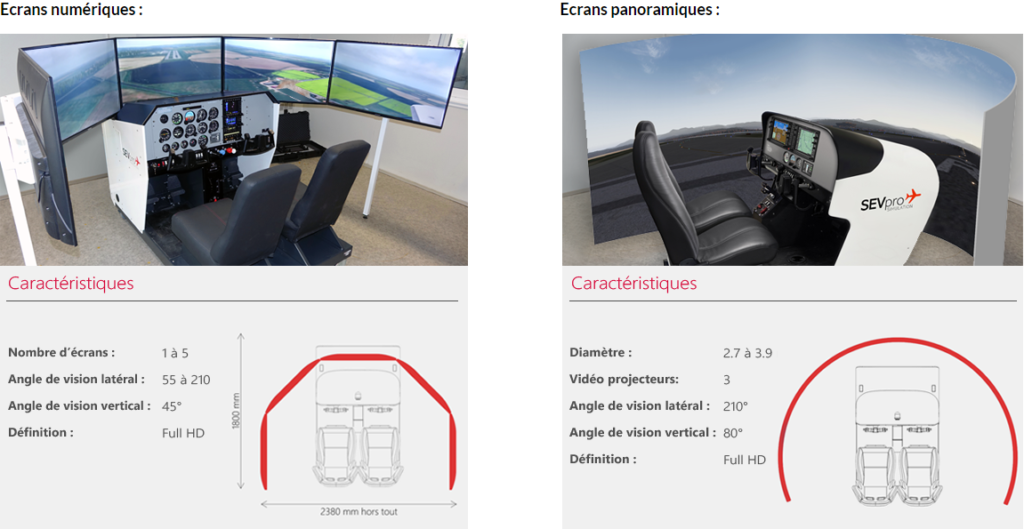 Instructor station
The instructor station is a remote console that allows the instructor to interact with his student and the flight conditions. Prepare, manage and analyze your sessions with even more efficiency.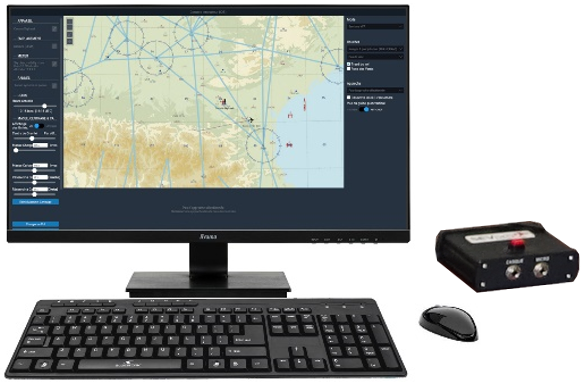 In flight repositioning,
Live flight tracking,
Advanced wheather settings,
Weight and balance and fuel managment,
Failures and emergency procedures,
Detailed analysis and curves of the flight.
Option plateforme dynamique
SEVpro simulators can be mounted on a dynamic platform. This platform has 3 to 6 degrees of freedom, the combination of which makes it possible to reproduce the accelerations and movements experienced in flight in an aeroclub type aircraft.

Electrical connection: 230V single phase