Designed with ATOs, for ATOs, certified SEVpro simulators are mission oriented, at the best acquisition and operating costs. Our solutions are fully customizable (vectors, platforms, avionics, etc.).
Cockpit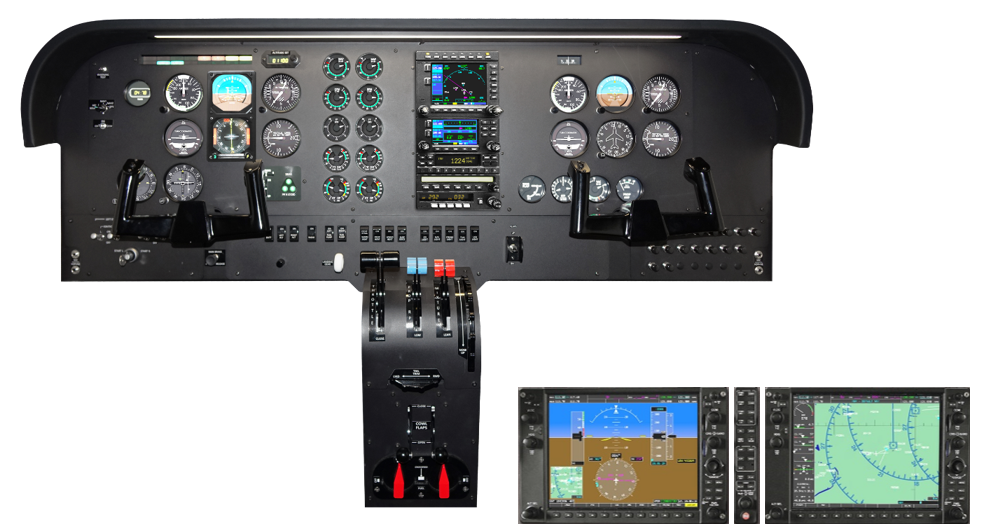 Specific or reconfigurable cockpit,
Analog stadand IFR GNS 530/430,
EFIS panel type G-1000,
MEP convertible SEP,
AP S-TEC/KAP
Illuminated document support,
IPAD support
SEV-50 simulators are equipped with the latest generation interactive instructor station. All functionalities required for training are linked together and intuitive.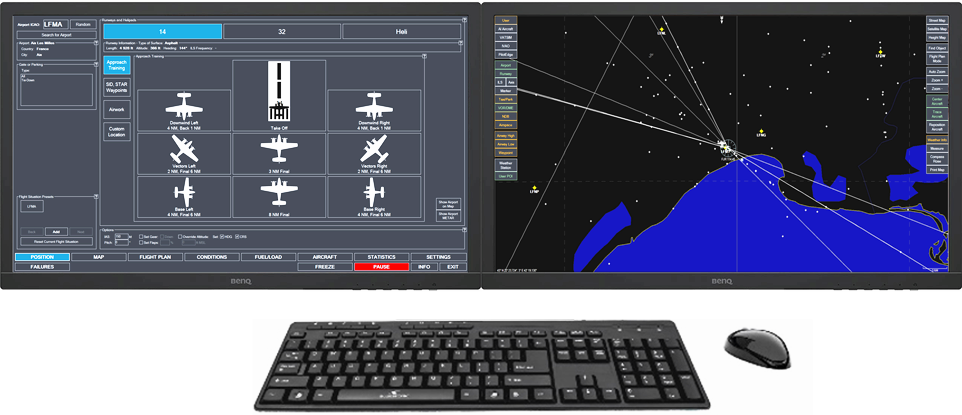 Reposition at key moment of the flight,
Precise control of weather, time, mass and balance,
IFR flight tracking,
Optimized briefing and debriefing,
Flight datas and curves available to print,
Chart reader,
USB / charger port.
Maintenance of qualification
The simulators are equipped with a module allowing the monitoring and testing required by the certification standard to be carried out in an automated manner. This solution optimizes and streamlines operator processes.
Dimension and display
Device delivered and installed in 3 days, through standards doors.